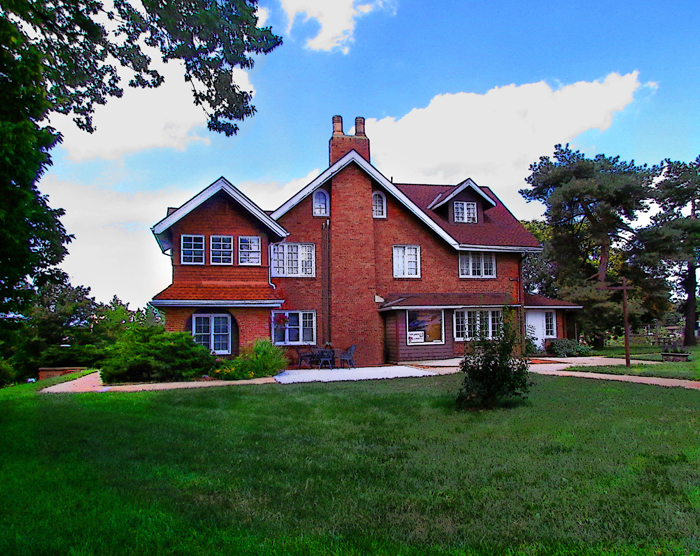 BkMk Press was founded in 1971 by Dan Jaffe, a professor of English at the University of Missouri-Kansas City, and Roy Fox, head librarian of the Johnson County Library system in Kansas. Initially housed at the library, BkMk Press moved to Missouri and in 1983 became part of the College of Arts and Sciences at the University of Missouri-Kansas City. Today the BkMk Press offices are located in University House on the UMKC campus, together with the offices of New Letters magazine and New Letters on the Air.
During its first four years, BkMk Press published only chapbooks. In 1975, BkMk Press published its first full-length poetry collection, Kansas City Outloud, an anthology of Kansas City-area writers with an introduction by John Ciardi. Since then, the press has concentrated on full-length collections of poetry, short fiction, and creative essays. Today, the press publishes four to six titles a year and has over 150 titles in print. The press has published writers from all over the United States and abroad, but it has also published many writers from Kansas City and the Midwest.
Dan Jaffe directed the press for 25 years. When he retired from UMKC and the press in 1996, James McKinley became executive editor, and the press assumed closer ties to New Letters magazine. After a long hiatus from producing chapbooks, the press launched the Roy Fox Memorial Chapbook Series in 1996. The most recent title in that series is Carolyn Kizer's well-known poem Pro Femina, which includes all five parts published together for the first time.
BkMk Press has published an international series, including Wild Bouquet (a translation of Swedish Nobel laureate Harry Martinson's nature poems), the Target Series for Midwestern writers, and a number of anthologies.
Upon James McKinley's retirement in 2002, Robert Stewart became executive editor of the press, with Ben Furnish in his ongoing position as managing editor. Christie Hodgen assumed the mantle of executive editor in 2020. In 2015, Cynthia Beard joined the team as assistant editor.